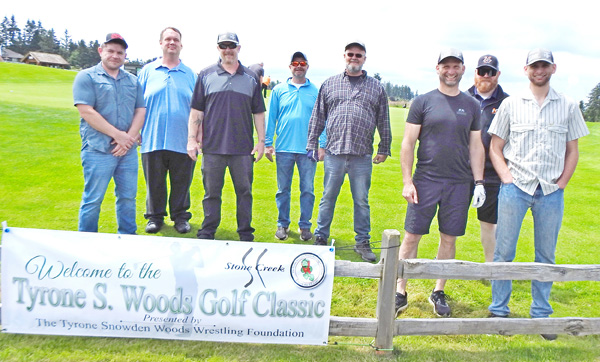 2022 TSW MEMORIAL GOLF CLASSIC GENERATES MORE FUNDS FOR TYRONE'S WRESTLERS!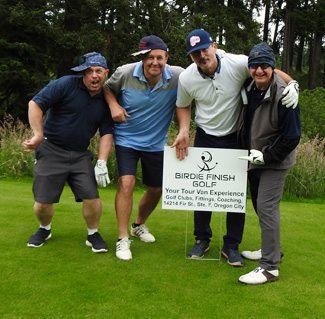 This year's TSW Memorial Golf Classic was a great success!! We had a total of 23 returning and new teams as well as many prior sponsors and several new ones. Together with many fantastic raffle and contest prizes, and the help of our dedicated volunteers and our TSWWF crew, it was a terrific event! Players stayed hydrated on the course with beverages provided by Coin Toss Brewing and 12 Bridge Ciderworks. Tasty individual boxed lunches were available for the players to take with them in their carts. During play, a cart circulated with water and healthy snacks to help the golfers keep up their strength.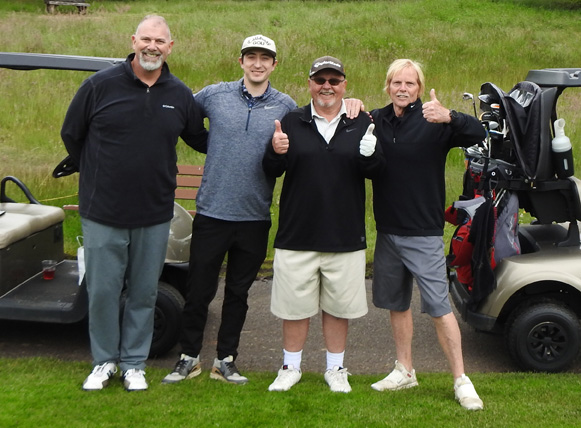 Extra chances to win some great prizes and enjoy fun competition were provided by Dixon Golf and Back Swing Events. The first place winning team of Marde Simmons, Adrian Brokaw, Nick Rogers, and Mark Howe took home four outstanding, quality crafted Benchmade "Bug-Out" Knives. In 2nd place was Brian Lasswell and his teammates who also won 4 of the coveted Benchmade Knives.
Congratulations go to Marvin Fessler for winning the KP contest and to A.J. Bell for winning the long drive.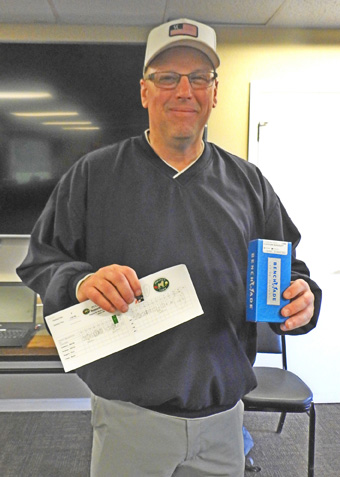 Without the support of our many loyal and sponsors and players, we could not hold such a successful tournament. Please help show our appreciation by patronizing the following businesses and organizations whenever possible. Together, they helped us realize proceeds of almost $15,000 from this year's fundraiser.
12 Bridge Ciderworks
Benchmade Knives
BirdieFinish Golf
Black Rifle Coffee Company
Bloomin' Boutique
Buathong Thai Cuisine, Milwaukie
Bud's Crane
Buel's Impressions
C it Clean it
Clackamas Auto Parts
Coin Toss Brewery
Concord Plastics
Eagle Creek Golf Course
Fussell, William
Greenlea Golf Course
Gresham Golf Course
Dr. Dale and Gayle Johnston, DO
Kahr Firearms
Legit Exteriors
Lester's American Made Marine Gear
Coach Marlin Grahn
Mixtlan Grill
Mountain View Golf
Nine Line Apparel
O'Reilly's Automotive
OneHope Wine
Oregon City Optimists Club
P.G. Long Company
Pacific Hot Tub Solutions
Pugzee's Farm and Wellness Center
Raymond James
Rich Rolen Family
Thaddea Apparel
Tools4Troops
Trail Distilling
Trail's End Golf
VFW Post #1324
Steve and Cindy Williams
Kristian "Tanto" Paronto
Pro Grafix
Stich 'n Embroidery
Bobbi Eddy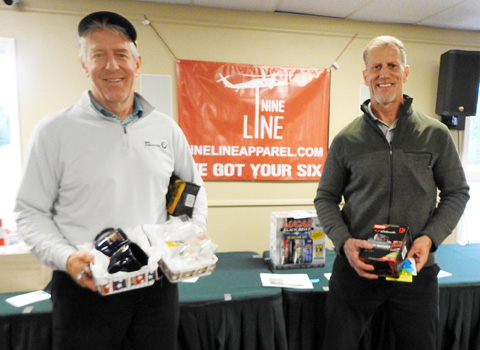 Next year's TSW Memorial Classic is scheduled for Saturday, June 17. Come support Tyrone's wrestlers and enjoy an outstanding day of golf at the winning Stone Creek Golf Club venue! We would love to have you join us.
For event photos: https://drive.google.com/drive/folders/1OAIJVYr6hpYuR6tld4DV3_MBiZAxpSm-?usp=sharing