$10 Short Sleeved Tee Shirt, Green Froggie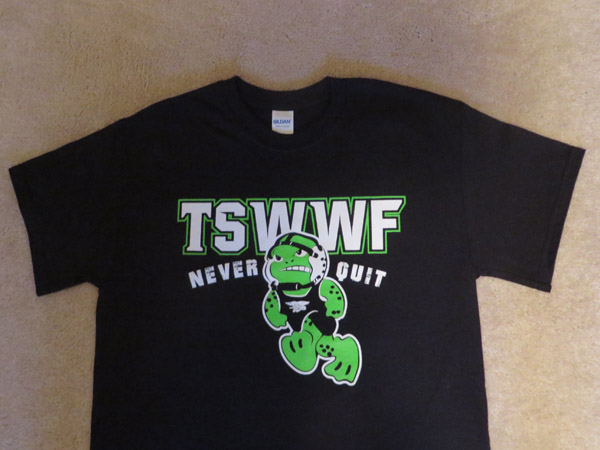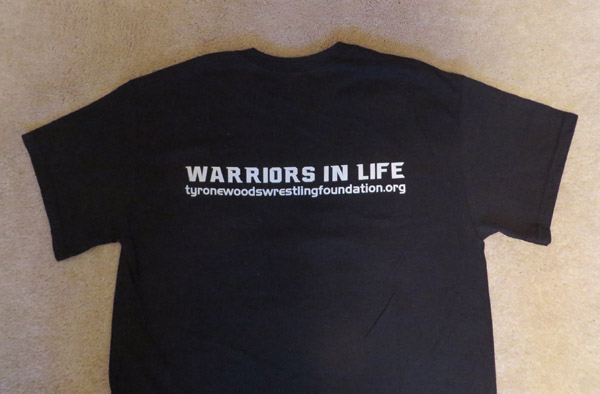 Short sleeved tee-shirt with TSWWF Green Froggie on the front, and "Warriors in Life" on the back.
This great green grappler T will definitely provide you with the determination you need to tackle any challenge! Wrestler froggie is wearing his "never quit" attitude and marching forward to complete his mission. He knows the only "easy day was yesterday" but like Tyrone as a "Warrior in Life," he will not be deflected from his duty to commit, confront, and conquer! Wearing this great green grappler on your chest will definitely give you the encouragement to overcome and win!
Shipping fees are calculated based on total order.
Black