$25 Short Sleeved Tee Shirt, Warrior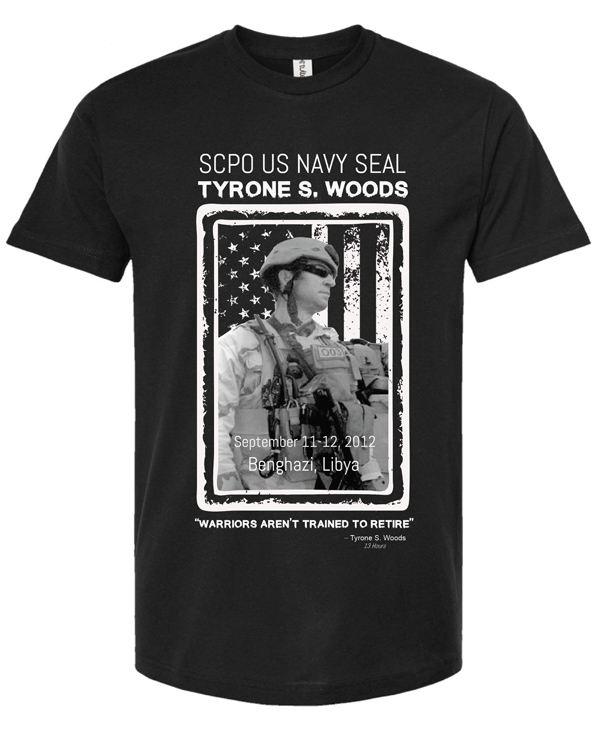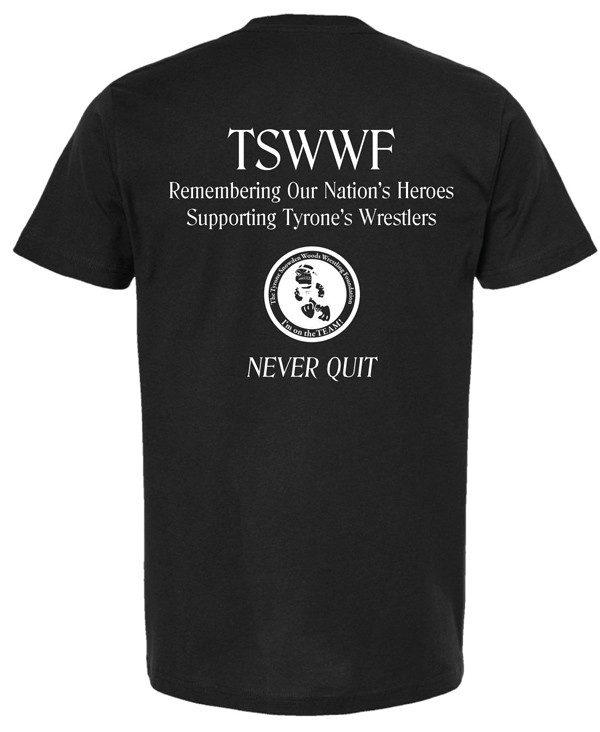 Short sleeved tee-shirt with Tyrone's picture on the front, and "Remembering Our Nation's Heroes" on the back.
Honor Tyrone as you proudly make this special TSWWF tee shirt part of your wrestling gear or casual lifestyle. With inspirational messaging on the front and back, you will wear it with pride following Tyrone's example as a "Warrior in Life" who "Never Quit."
Shipping fees are calculated based on total order.
Black